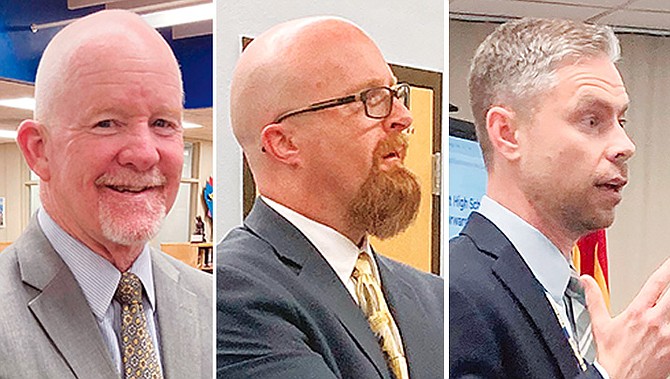 Several attendees of the Wednesday, May 19, 2021, Prescott High School principal meet-and-greet session, favored Assistant Principal Adam Neely, right, over Steven "Red" Morrow, left, of Tucson, and Noah Tonk of Denver. The district school board will make the final decision. (Nanci Hutson/Courier photos)
Stories this photo appears in: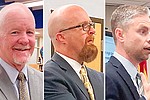 Seventy or so Prescott High parents, teachers, students and civic leaders spent 90 minutes querying and conversing with three finalists for the principal post Wednesday night, May 19, as part of the district selection process.