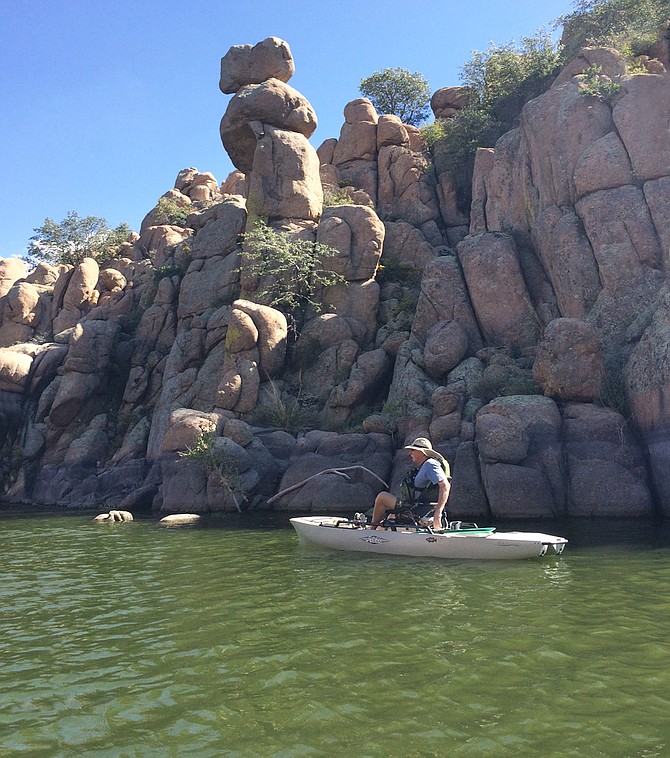 Dan McGowan, a Vietnam veteran from Chino Valley, fishes out on Watson Lake in his kayak as a therapeutic activity to help quell some of his PTSD. He was once part of the Phoenix Chapter of the national organization Heroes on the Water but has recently started the Northern Arizona Chapter in the quad-city area. (Dan McGowan/Courtesy)
Stories this photo appears in: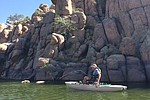 For United States military veterans, rehabilitation and the act of returning to normal life can be a difficult process and feel like swimming upstream. But there seems to be a growing movement that is lobbying for government bodies to provide more programs and resources for men and women who may be struggling against the current.