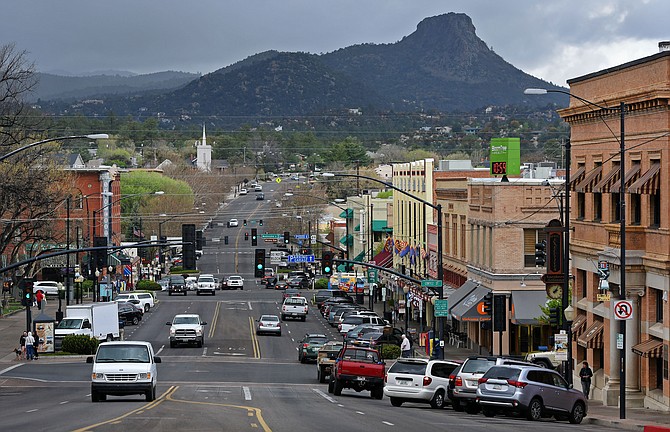 Businesses in downtown Prescott thrive on local customers and those from out of town, and compete toe to toe with big box stores. (Courier file)
Stories this photo appears in:
The Arizona Department of Revenue (ADOR) provides tips for businesses that want to efficiently and timely renew their transaction privilege tax (TPT) licenses at aztaxes.gov, a department news release stated this past week.
Prescott Brewing Company co-owner Roxane Nielsen once served as president of the Prescott Area Independents, a group of a couple dozen small restaurateurs that supported one another for several years, starting in 2009.