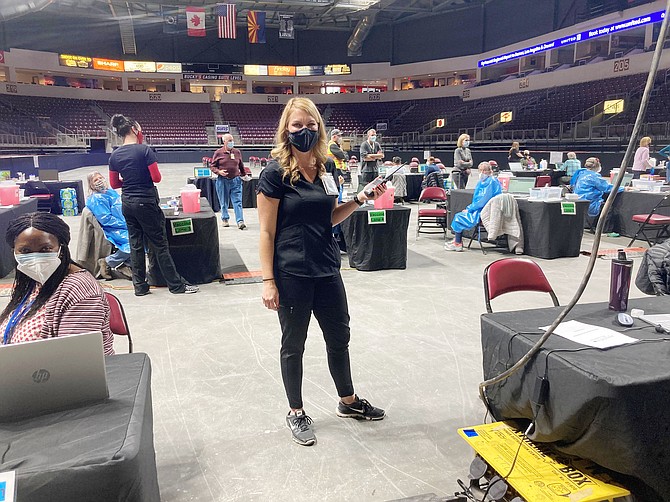 Spectrum Healthcare Chief Executive Officer April Rhodes stands amid the volunteer and staff operation Spectrum set up for the mass COVID-19 vaccination effort at the Findlay Toyota Center in Prescott Valley. Spectrum Healthcare recently received reimbursements from the county. (Courier, file)
Stories this photo appears in:
The two entities that provided COVID-19 vaccinations in Yavapai County will receive about $440,000 to help cover their vaccine-distribution costs, with another $966,000 possibly coming in the future.
Spectrum Healthcare has received a grant totaling $70,000 that will help support volunteers assisting with its mass COVID-19 vaccination efforts.