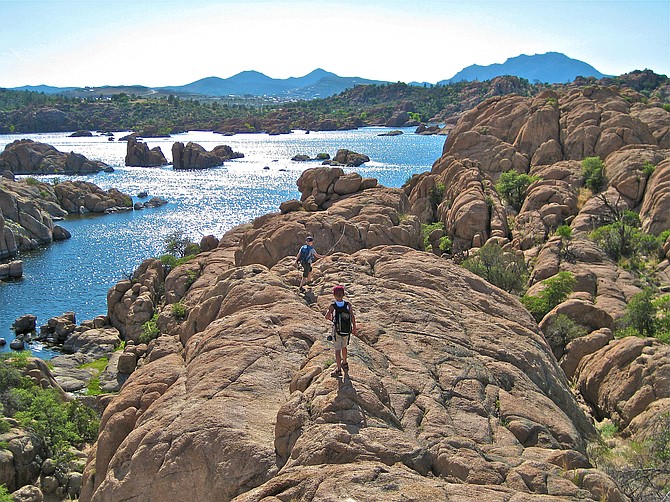 Young hikers take to the Lakeshore Trail along the shores of Watson Lake. With the COVID-19 shutdown in the spring of 2020, many families gravitated to outdoor activities, and the city's trail usage shows a dramatic spike in 2020. (Chris Hosking, City of Prescott/Courtesy)
Stories this photo appears in: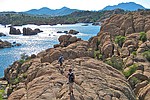 For years, Prescott's trails have been a bit of a hidden treasure, attracting a steady, but manageable, level of annual growth. That changed in spring 2020 ...