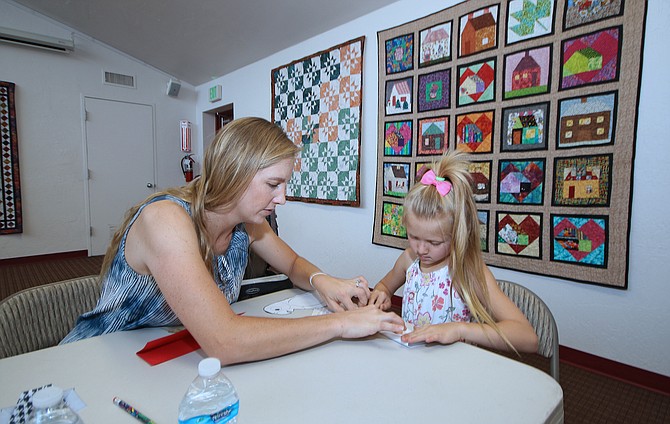 This summer, the Chino Valley Public Library has hosted numerous summer-fun events every week for families at Memory Park. Last week, the library hosted a Cowgirl Jan event on Wednesday, June 16, and a Father's Day Origami Workshop on Friday, June 18. The library currently has an event scheduled every Wednesday through July 23. For more information, visit chinoaz.net/214/Library or contact RLaurence@chinoaz.net or 928-636-9115. (Town of Chino Valley/Courtesy)
Stories this photo appears in:
The Chino Valley Unified School District (CVUSD) is partnering with Spectrum Healthcare to offer a vaccine clinic for district families. The first clinic will be from 10 a.m. to 2 p.m. on Wednesday, June 30, at Mile High Middle School in Prescott. This clinic will be a walk-in clinic, so no appointment is necessary.