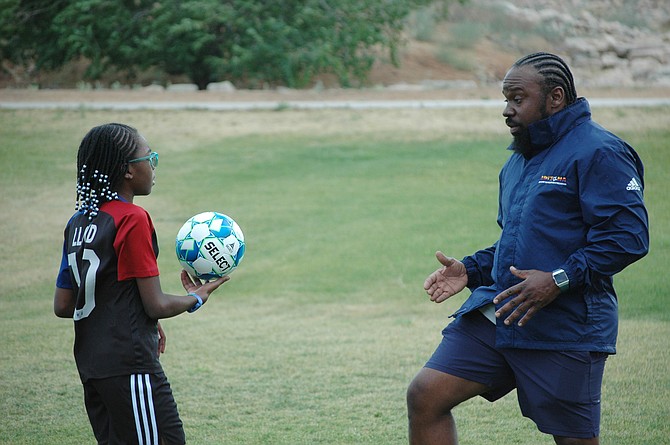 Former Prescott High boys soccer coach Phil Reid teaches his 11-year-old daughter, Khloe, the ins and outs of soccer as she grows into the game. On Wednesday afternoon, June 16, 2021, at Bob Edwards Park in Prescott Valley, Phil and Khloe spent time on drills. (Doug Cook/Courier)
Stories this photo appears in: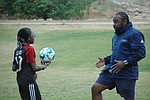 Phil Reid is a longtime, successful soccer coach, teacher and computer whiz. And while he takes great pride in all of those roles, he does not need to tell you the one he cherishes most in life — being a father.