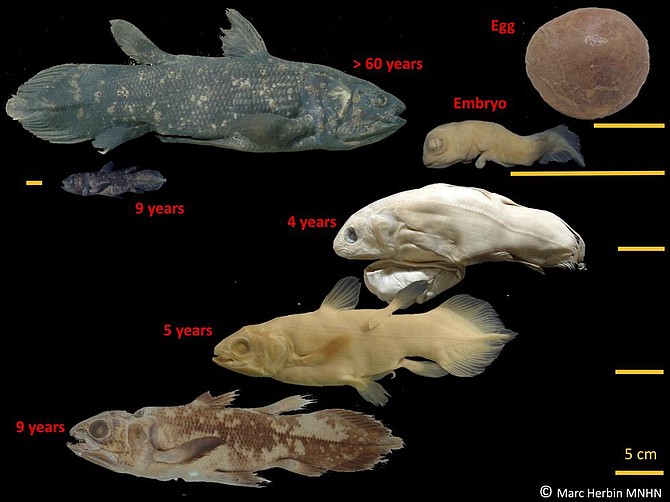 This image provided by Marc Herbin shows the development stages of the coelacanth fish. The "living fossil," still around from the time of the dinosaurs, can live for 100 years, according to a study released in the Thursday, June 17, 2021 edition of Current Biology. And for females it may seem longer because scientists calculate that the live-birth bearing fish stays pregnant for five years. (Marc Herbin/MNHN via AP)
Stories this photo appears in: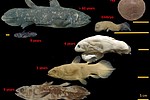 The coelacanth — a giant weird fish still around from dinosaur times — can live for 100 years, a new study found.
By SETH BORENSTEIN Associated Press
June 25, 2021