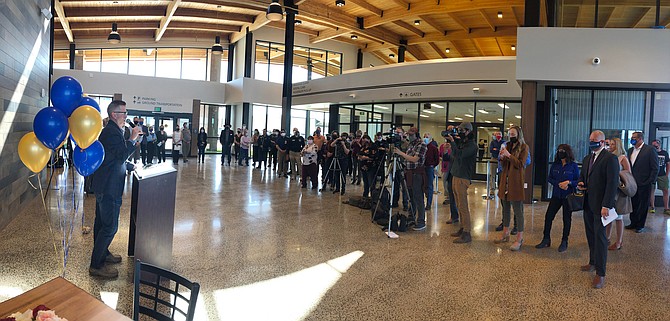 Prescott Mayor Greg Mengarelli, left, talks to the crowd that gathered for a ribbon-cutting at the new Prescott Regional Airport passenger terminal Wednesday, March 31, 2021, about the important role the airport has played in the region's history. The new $15 million terminal opened for business Tuesday, March 30, 2021. (Cindy Barks/Courier file)
Stories this photo appears in: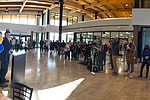 Things are on the upswing at the Prescott Regional Airport, and it is not just because of the recent completion of a new passenger terminal.