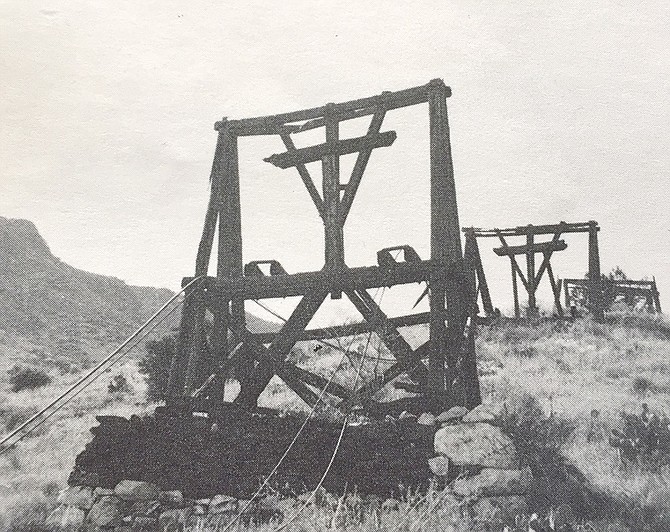 Weathered tramway towers at De Soto Mine, circa 1880s. (David Sayre/Courtesy)
Stories this photo appears in: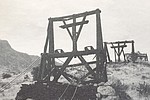 Today, aerial tramways make it possible to soar above the terrain in a tram/cable car or chairlift. Before tramways carried people, they were used in the mining industry to transport ore quickly and economically over rugged, inaccessible terrain.
By WORCESTER P. BONG Special to the Courier
June 12, 2021