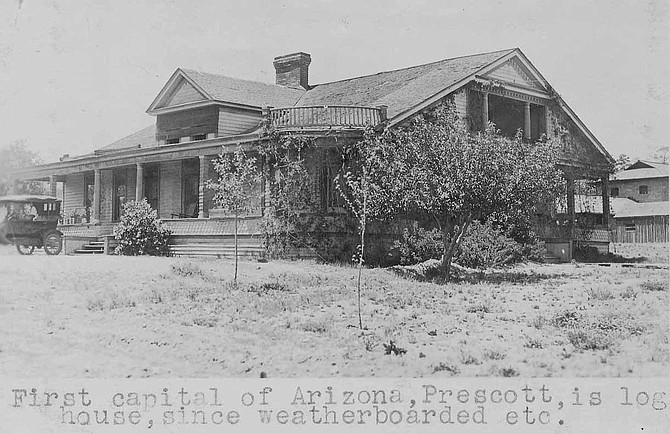 The Old Governor's House, 1925, before Sharlot Hall moved in. The log house was the first capitol building of Arizona, in Prescott. Call #1403.0536.0006 (Sharlot Hall Museum Research Center/Courtesy)
Stories this photo appears in:
- In 1862, Sylvester Mowry's silver mine at Patagonia was confiscated and Mowry was arrested on charges of being a Confederate sympathizer.