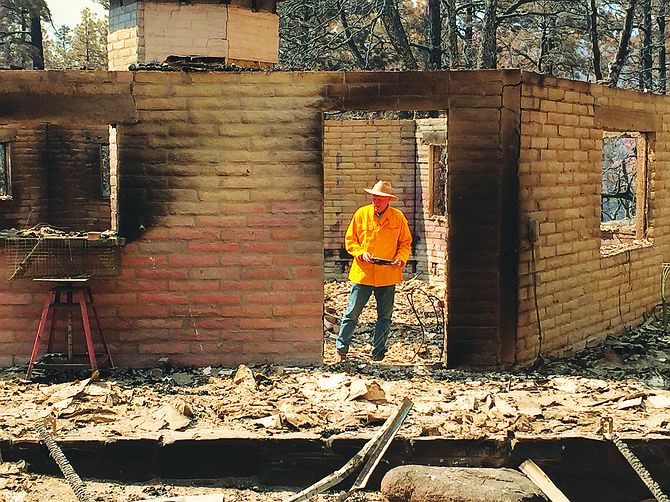 In this photo provided by Rusty Bowers, Arizona House Speaker Rusty Bowers walks through the remains of his family's weekend home on Tuesday, June 8, 2021, that was destroyed by a wildfire the day before. Bowers used the home in the remote mountains as a family retreat and often did his artwork there. (Elijah Cardon/Rusty Bowers via AP)
Stories this photo appears in: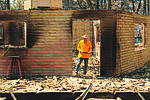 Firefighters gained a toehold Wednesday on a massive wildfire in Arizona, one of several burning across the Southwest in states facing dry heat and drought conditions.