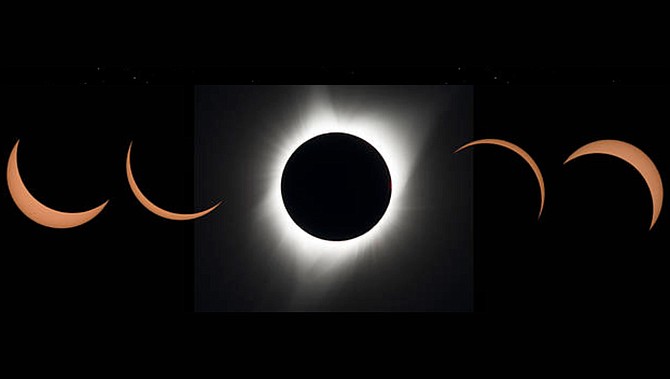 On Thursday, June 10, the moon will partially block out the sun to create a "ring of fire" solar eclipse. This event will not be visible in Arizona. (NASA/Courtesy)
Stories this photo appears in:
On Thursday, June 10, 2021, people across the northern hemisphere will have the chance to experience an annular or partial eclipse of the Sun. This Annular Solar Eclipse is not visible in Arizona.