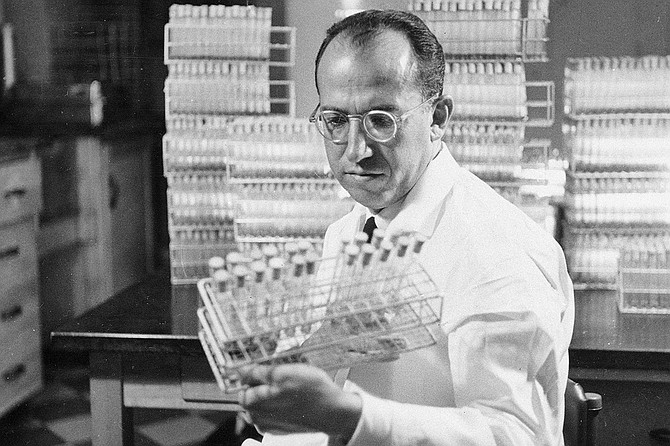 In this Oct. 7, 1954, file photo, Dr. Jonas Salk, developer of the polio vaccine, holds a rack of test tubes in his lab in Pittsburgh. Tens of millions of today's older Americans lived through the polio epidemic, their childhood summers dominated by concern about the virus. Some parents banned their kids from public swimming pools and neighborhood playgrounds and avoided large gatherings. Some of those from the polio era are sharing their memories with today's youngsters as a lesson of hope for the battle against COVID-19. Soon after polio vaccines became widely available, U.S. cases and death tolls plummeted to hundreds a year, then dozens in the 1960s, and to U.S. eradication in 1979. A handful of cases since then have arrived in visitors from overseas. (AP Photo, File)
Stories this photo appears in: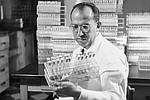 The COVID-19 pandemic and the distribution of the vaccines that will prevent it have surfaced haunting memories for Americans who lived through an earlier time when the country was swept by a virus that, for so long, appeared to have no cure or way to prevent it.
By DAN SEWELL, Associated Press
June 8, 2021