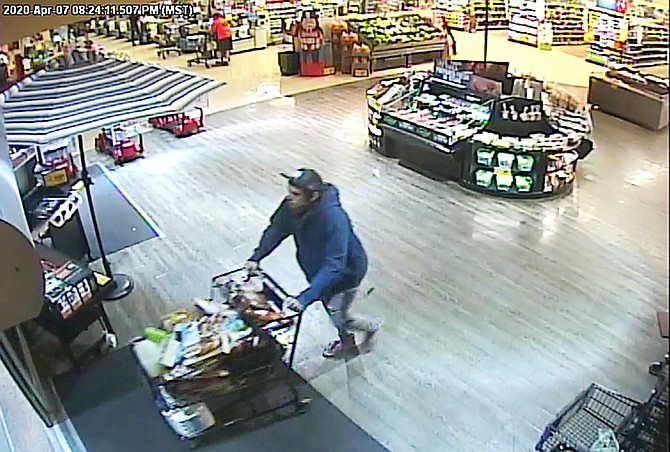 In this April 2020 photo, a man is caught on surveillance cameras walking out of the Chino Valley Safeway store with a shopping cart full of allegedly unpaid groceries worth an estimated $400. Police say that if you see someone shoplifting at a local store the best thing you can do is to not intervene and report what you saw to store employees. (Chino Valley Police Department, file)
Stories this photo appears in: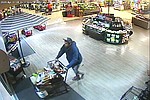 If you've ever witnessed someone shoplifting while you're out running some errands, it is a precarious situation to be in — but have you ever wondered what you should do?