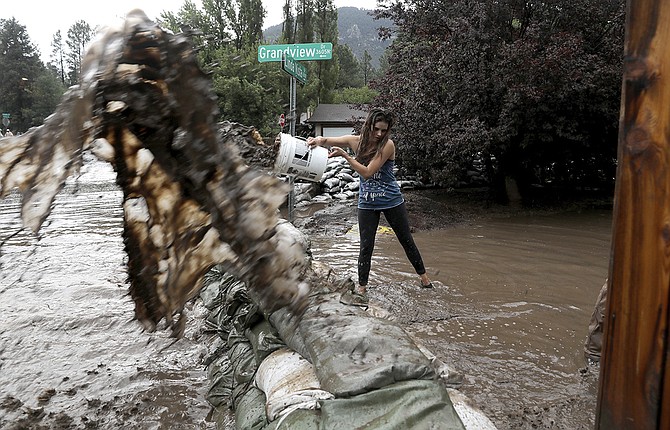 Anissa Doten uses a five gallon bucket to bail water out of her front yard at the corner as a second day of flooding from monsoon rain falling on the Museum Fire burn area impacts neighborhoods in Flagstaff, Ariz. on Wednesday, July 14, 2021.
The threat of flash flooding will remain through next week, the National Weather Service said, though the coverage will be more scattered than widespread. (Jake Bacon/Arizona Daily Sun via AP)
Stories this photo appears in: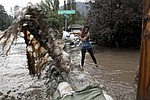 A northern Arizona city was hit a third time with flooding on Friday, sending debris into the streets and forcing it to close.