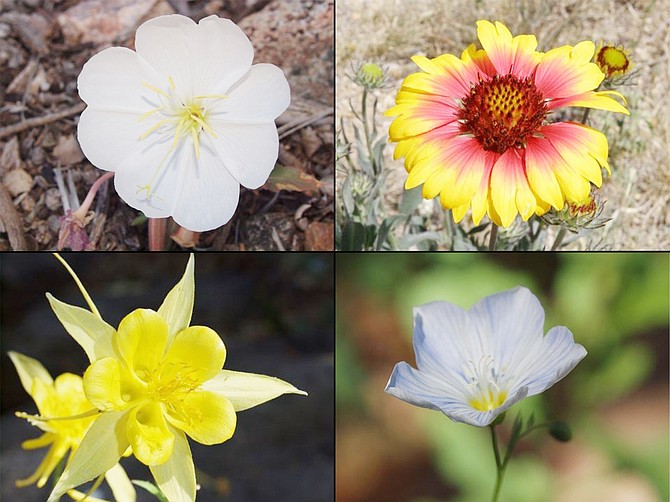 Wildflowers add color and interest to your landscape and require little supplemental irrigation once established. Golden columbine (Aquilegia chrysantha, lower left), tufted evening primrose (Oenothera caespitosa, upper left), blanket flower (Gaillardia pulchella, upper right), and blue flax (Linum lewisii, lower right) are all suitable wildflowers for your wildflower meadow. (Sue Smith, Yavapai County Master Gardener/Courtesy)
Stories this photo appears in:
Wildflowers and native grasses are perfect for creating informal, low-maintenance landscape areas.