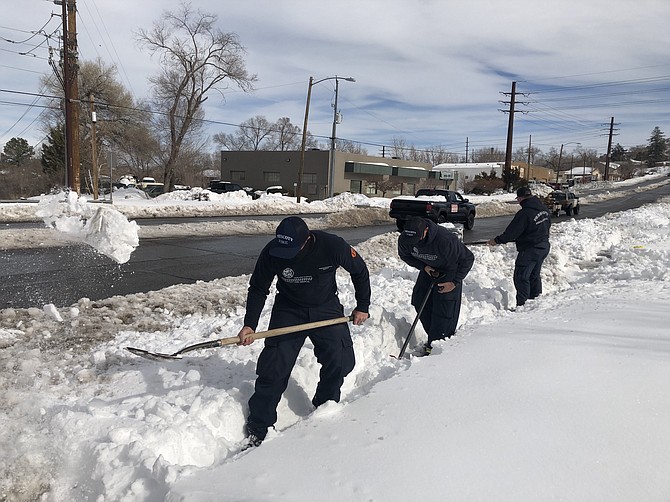 Prescott firefighters Jordan Pluimer, Jeff Archer and Tye Seets work to clear snow from the sidewalk in front of the city's White Spar Road Station on Thursday, Jan. 28, 2021. They were among the many Prescott residents and business people who were digging out from the massive snowstorm earlier this week. (Cindy Barks/Courier)
Stories this photo appears in: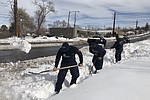 It was called "Snowmageddon 2," rivaling a 2019 storm's results.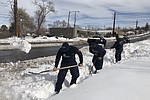 A multi-day snow event and unusually cold nights combined this week to present an especially challenging snow removal task for the City of Prescott.