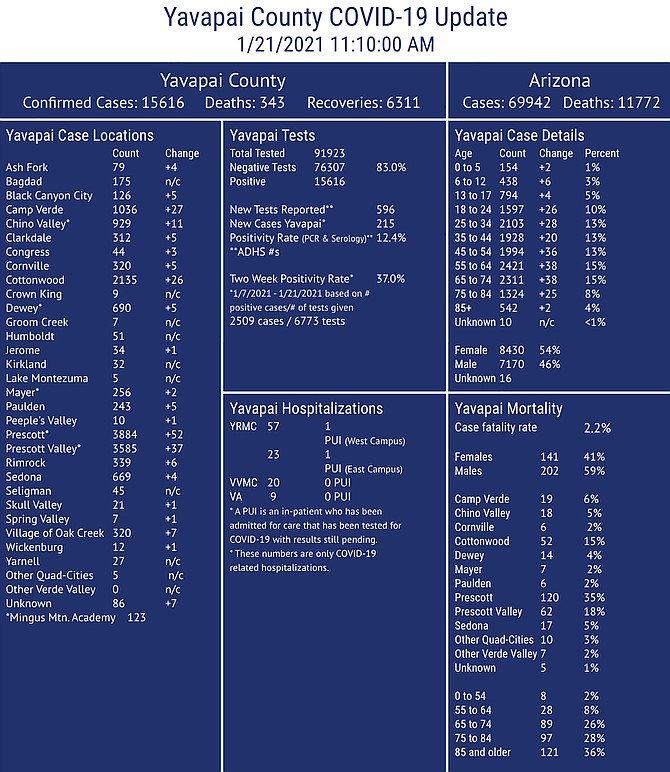 This COVID-19 dashboard is maintained by Yavapai County Community Health Services. It may not always reflect current updated numbers or match posted Arizona Department of Health Services data. For more county COVID-19 data visit https://www.yavapai.us/chs. For state data visit https://www.azdhs.gov/covid-19. (YCCHS/Courtesy)
Stories this photo appears in: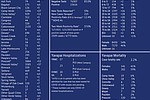 Arizona, the state with the worst COVID-19 diagnosis rate in the country, reported nearly 9,400 additional confirmed cases on Thursday, Jan. 21, as the number of hospitalizations continued to drop from a recent pandemic high.
By Staff and AP report
January 21, 2021