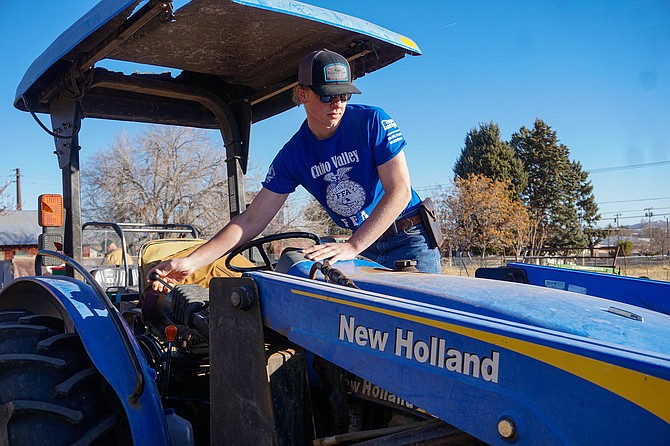 Chino Valley FFA student intern Gavin MacAulay turns on a tractor before starting a day's work on Tuesday, Jan. 5, 2021, at the Cooper Agricultural Center in Chino Valley. Since MacAulay is an intern, he's been the only student working in person for the Chino Valley FFA as Chino Valley Unified School District operates under a distance-learning model due to the rise in COVID-19 cases in the county. (Aaron Valdez/Review)
Stories this photo appears in: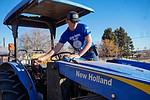 Sunrise at the Cooper Agricultural (AG) Center usually marks the start of a long day's work, as Chino Valley FFA students are typically seen working and partaking in hands-on activities out on the farm's 52 acres of land or inside one the facilities.