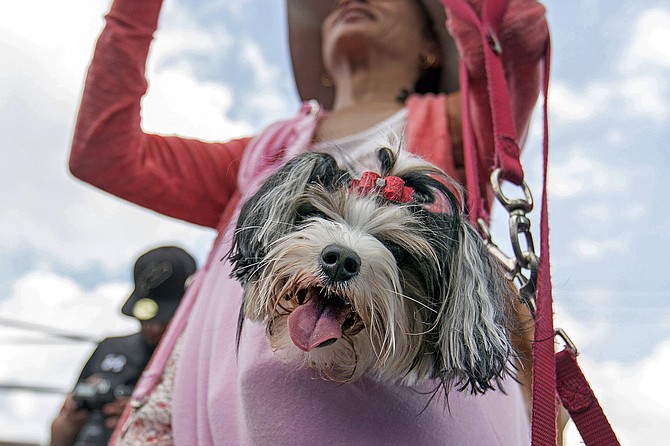 This April 29, 2017 file photo shows Aja, a Biewer Terrier, watching the DockDogs competition, from a jacket pocket of her owner Charli Yarbrough, during the annual Pet Lovers' Extravaganza in Virginia Beach, Va. The American Kennel Club announced Monday, Jan. 4, 2021, that the Biewer Terrier has received full recognition, and is eligible to compete in the Toy Group, bringing the number of AKC-recognized breeds to 197. (Bill Tiernan/The Virginian-Pilot via AP, File)
Stories this photo appears in: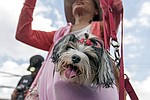 It's called the Biewer terrier, and it's been busy.
By JENNIFER PELTZ Associated Press
January 4, 2021