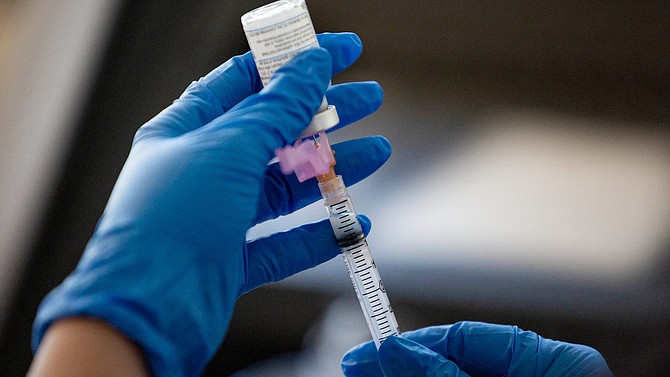 The Centers for Disease Control and Prevention announced Wednesday, Feb. 10, 2020, that if an individual is exposed to COVID-19 within three months of receiving their last vaccine dose and isn't exhibiting symptoms, isolating is not necessary. Vaccinated people should continue to wear a mask, stay at least 6 feet away from others, avoid crowds and poorly ventilated spaces and follow other guidelines for travel and other activities, the CDC said. (Jacob Ford/AP, file)
Stories this photo appears in:
The Centers for Disease Control and Prevention (CDC) announced Wednesday that people who have received both doses of the COVID-19 vaccine are no longer required to quarantine due to exposure to COVID-19 if exposure occurs at least two weeks after the second dose, Yavapai County Community Health Services (YCCHS) shared in a news release Thursday, Feb. 11. However, the CDC says this protection may wear off after just three months, so people who had their last shot three months ago or more should still quarantine if they are exposed.