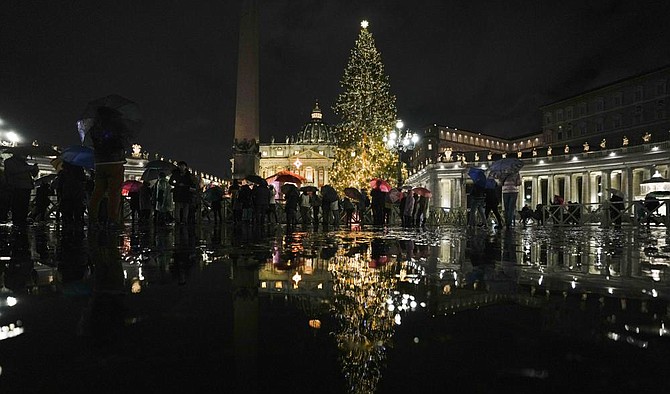 A view of the nativity scene and the Christmas tree that adorn St. Peter's square at the Vatican, during the lighting ceremony, Friday, Dec. 10, 2021. The nativity scene is from the Huancavelica region, in Peru, and the 113-year-old, 28-meter-tall tree, a gift from the city of Andalo in Trentino Alto Adige-South Tyrol region, northeastern Italy. (Alessandra Tarantino/AP)
Stories this photo appears in: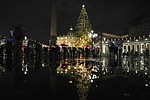 A Roman Catholic diocese in Sicily publicly apologized to outraged parents after its bishop told a group of children that Santa Claus doesn't exist.