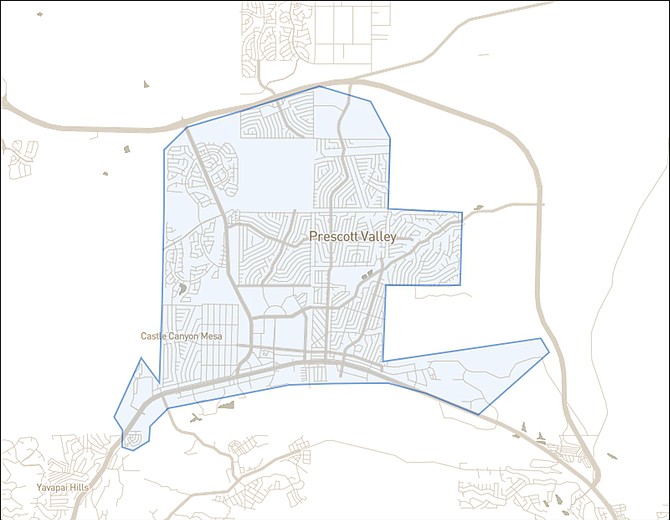 In the beginning, Prescott Valley's proposed micro-transit area of coverage under Phase 1 calls for one town-owned vehicle and one non-dedicated taxi/livery company vehicle to serve a 14-square-mile zone (as shown here) with a 15-minute wait time for rides. Each town-owned, front-wheel drive vehicle would be a wheelchair-accessible van with room for eight passengers and two wheelchairs. Town officials expect more specifics on the program to be announced in September. (Town of Prescott Valley/Courtesy)
Stories this photo appears in: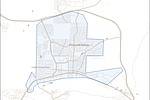 The American Rescue Plan Act (ARPA) was approved by Congress on March 10 in an effort to continue combating problems that communities like Prescott Valley are facing from the fallout of the COVID-19 pandemic.