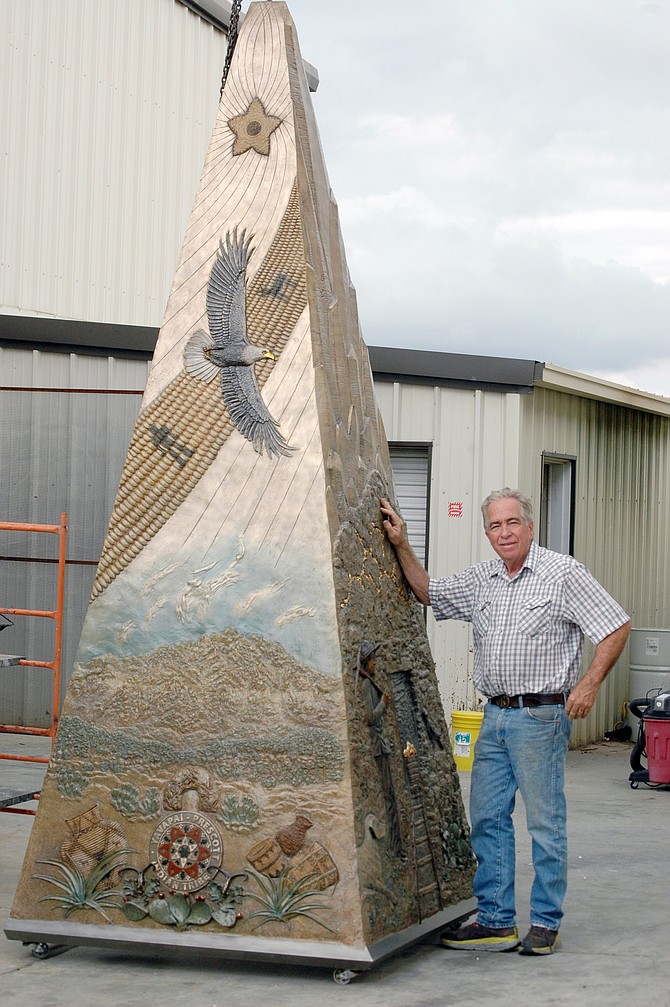 Prescott Valley-based bronze sculptor Ed Reilly stands beside the Jenkins Obelisk, which he designed and built for the Town of Prescott Valley during the past year. The monument will be erected later this month at the southwest corner of Lakeshore Drive and Skoog Boulevard at the Civic Center. (Doug Cook/Tribune)
Stories this photo appears in: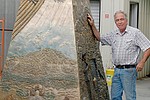 Over the course of an illustrious career spanning more than four decades, bronze sculptor Ed Reilly of Prescott Valley has made 11 Arizona monuments — but he has designed and built only one of them.