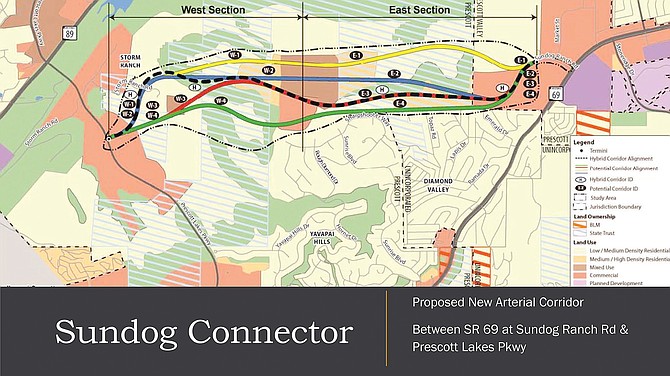 A 2013 study recommended a route for the Sundog Connector, which would run from Prescott Lakes Parkway at the roundabout near the Yavapai County Juvenile Justice Center to Highway 69 in Prescott Valley near the Hobby Lobby store. The recommended route is shown in the bold dashed line on the map. (CYMPO/Courtesy)
Stories this photo appears in: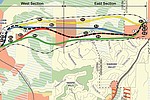 An 8-year-old plan for a new connector road between Prescott and Prescott Valley appears to be moving forward again, thanks, in part, to the possibility of federal infrastructure money.