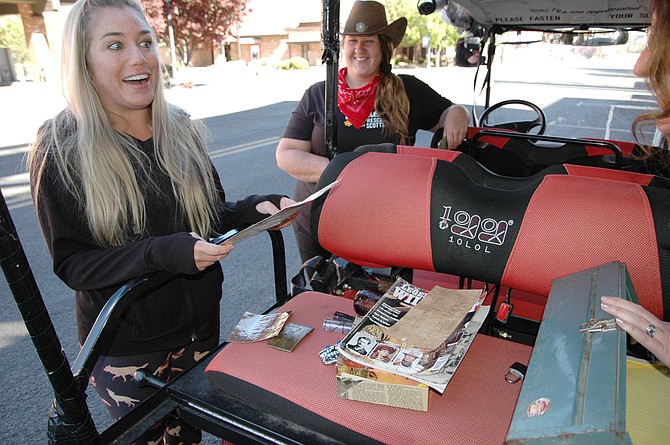 Holly Morgan, left, looks over materials that she has unlocked for clues to begin Prescott Puzzle Rides' Wild West Heist ride on Thursday, April 29, 2021, on Granite Street in downtown Prescott. Looking on are head puzzle master Shawna Rodriguez, middle, and Prescott Puzzle Rides founder Katie Dufort, right. (Doug Cook/Courier)
Stories this photo appears in: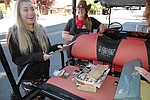 When the COVID-19 pandemic began forcing many brick-and-mortar businesses to close or limit their services in March 2020, Katie Dufort refused to panic.