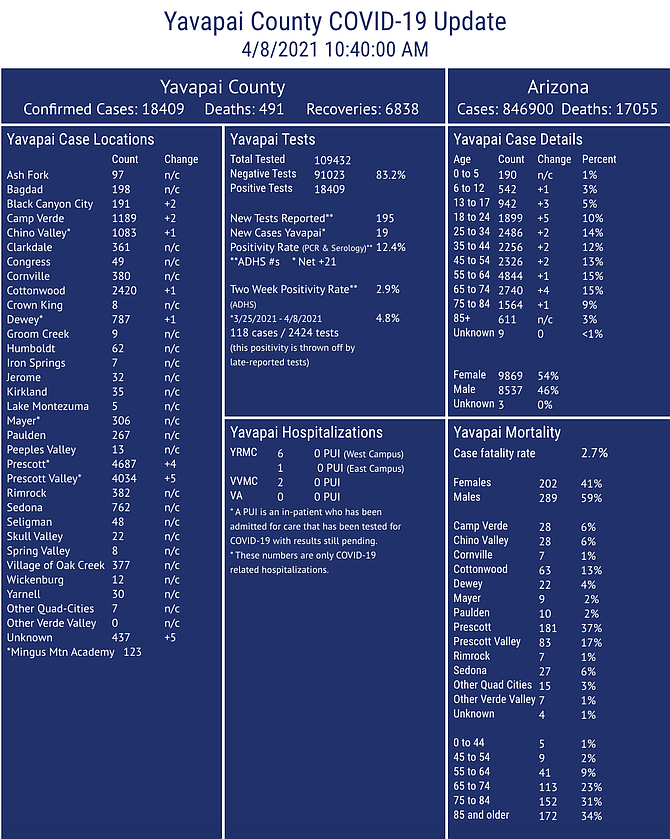 This COVID-19 dashboard is maintained by Yavapai County Community Health Services. It may not always reflect current updated numbers or match posted Arizona Department of Health Services data. For more county COVID-19 data visit https://www.yavapai.us/chs. For state data visit https://www.azdhs.gov/covid-19. (YCCHS/Courtesy)
Stories this photo appears in: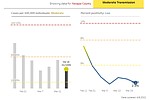 Arizona is averaging 636 new COVID-19 cases per day, a drop of 21% from the March numbers.