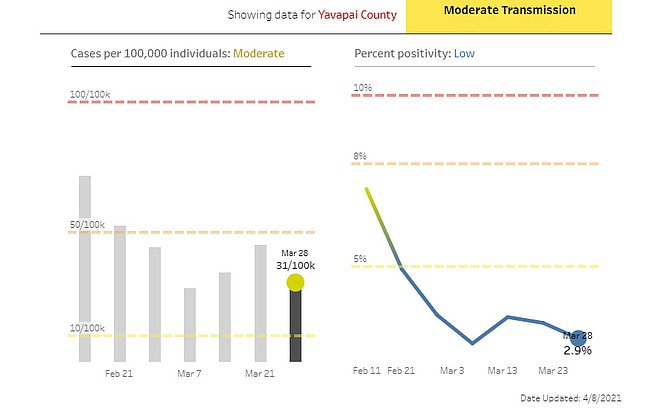 The state's dashboard indicating the level of community spread of COVID-19 in Yavapai County for the two weeks ending March 28 indicates cases per 100K decreased from 45/100K to 31 per 100K, and shows the positivity rate decreasing from 3.4% to 2.9%. This places the county in the "Moderate Transmission" designation. (ADHS)
Stories this photo appears in: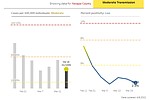 Arizona is averaging 636 new COVID-19 cases per day, a drop of 21% from the March numbers.