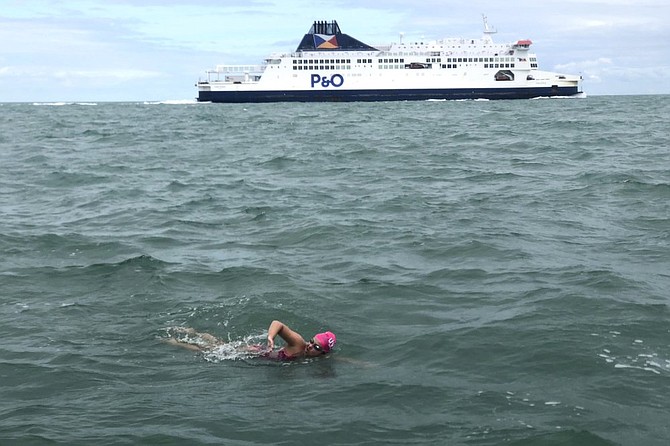 In this photo provided by Darcie DeBlois-Rivard, long distance swimmer Vera Rivard, 16, of Springfield, N.H., below, swims the English Channel between Dover, England and Calais, France, as a channel ferry sails by, above, Tuesday, Sept. 1, 2020. The swim took her more than 14 hours, and she is the second American to cross the channel this year. (Photo Darcie DeBlois-Rivard via AP)
Stories this photo appears in: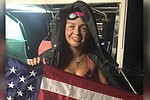 A 16-year-old from New Hampshire successfully swam across the English Channel, completing a 33-mile (53-kilometer) swim by reaching a sandy beach in France after darkness fell.
By THALIA BEATY, Associated Press
September 8, 2020