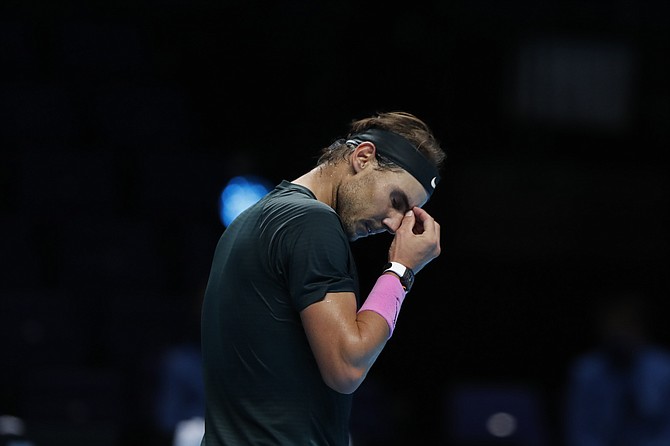 Rafael Nadal reacts during the semifinal match against Daniil Medvedev at the ATP World Finals tennis tournament in London, Saturday, Nov. 21, 2020. (Frank Augstein/AP)
Stories this photo appears in: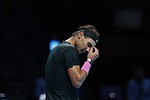 Instead of No. 1 Novak Djokovic vs. No. 2 Rafael Nadal for the ATP Finals trophy, it'll be No. 3 Dominic Thiem against No. 4 Daniil Medvedev.