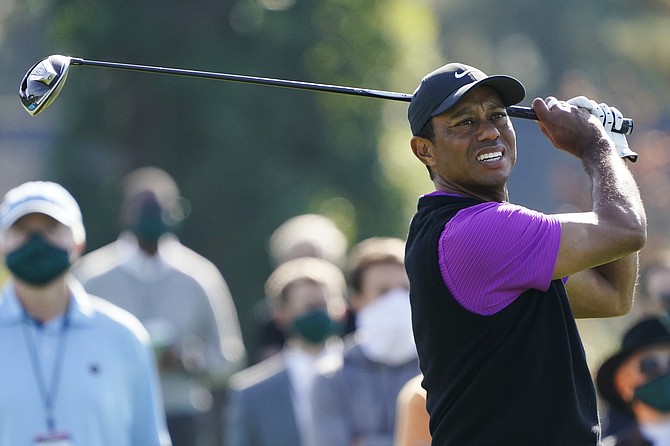 Tiger Woods follows his ball after teeing off at the first hole during the third round of the Masters golf tournament Saturday, Nov. 14, 2020, in Augusta, Ga. (Charlie Riedel/AP, file)
Stories this photo appears in:
This week's column deals with the upcoming Masters Invitational. It is not a PGA Tour event but is a true invitational, hosted by the members of Augusta National. It is unique and Augusta National is a hallowed place that is revered by all — golfers and non-golfers.
We all make mistakes. We all have failures and successes. That is life. And I believe that the game of golf is a microcosm of life. The secret is to learn from our experiences and those of others.