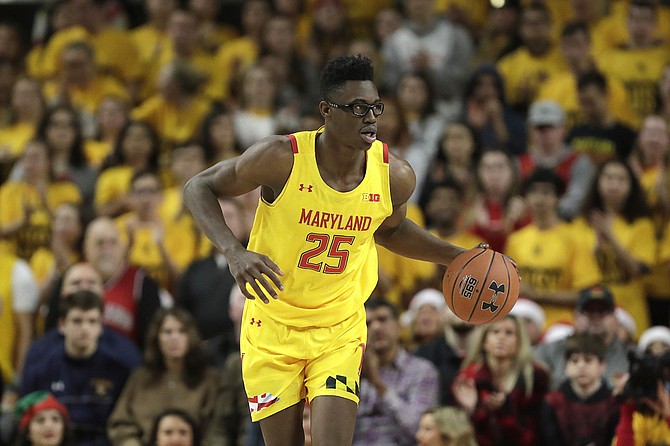 In this Dec. 7, 2019, file photo, Maryland forward Jalen Smith dribbles up court against Illinois during the second half of an NCAA college basketball game in College Park, Md. Smith was selected by the Phoenix Suns in the NBA draft Wednesday, Nov. 18, 2020. (Julio Cortez, AP File)
Stories this photo appears in: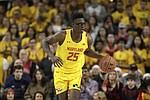 The Phoenix Suns selected forward Jalen Smith with the No. 10 overall pick in the NBA draft Wednesday night, opting for a defensive-minded frontcourt player to help them build around their newly formed All-Star backcourt duo of Chris Paul and Devin Booker.
By DAVID BRANDT Associated Press
November 19, 2020