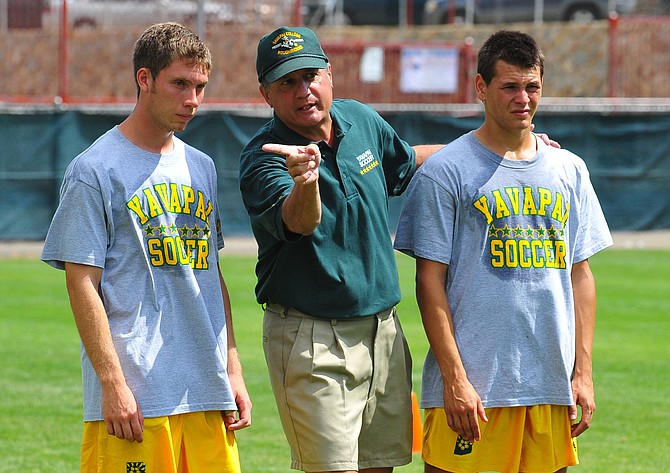 Yavapai College head men's soccer coach Mike Pantalione instructs two players during a practice in 2011. Pantalione, the all-time winningest junior college men's soccer coach, has said he will retire after 32 seasons in January. (Courier file photo)
Stories this photo appears in: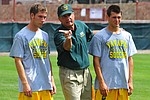 Yavapai College's Mike Pantalione announced on Wednesday, Nov. 18, that he will retire as Roughriders soccer coach on Jan. 15, 2021, after 32 seasons in which he became the all-time winningest lead mentor in junior college men's soccer history.