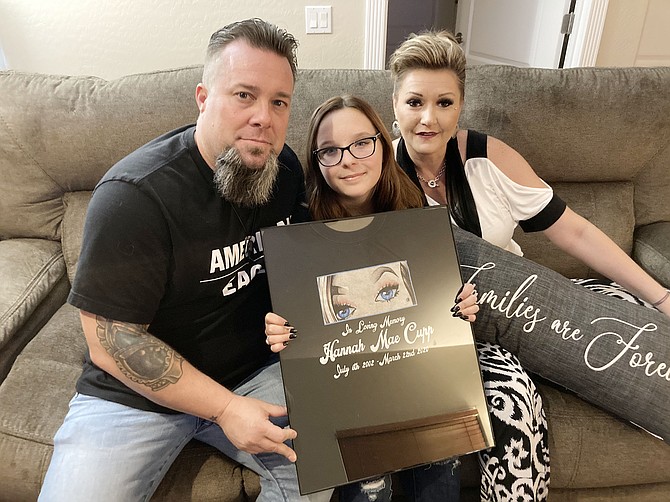 The Cupp family holds a T-shirt tribute to their daughter, Hannah Mae Cupp, who died of fentanyl intoxication on March 22, 2020. She was 17. Pictured are parents Mike and Sommer Cupp with 12-year-old sister, Randi, center. (Nanci Hutson/Courier)
Stories this photo appears in: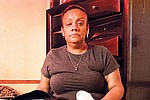 Ana Perez now sports a calligraphy style letter 'A' behind her left ear; her right shoulder bears a tattoo that reads "Alondra ~ Love" with a butterfly.