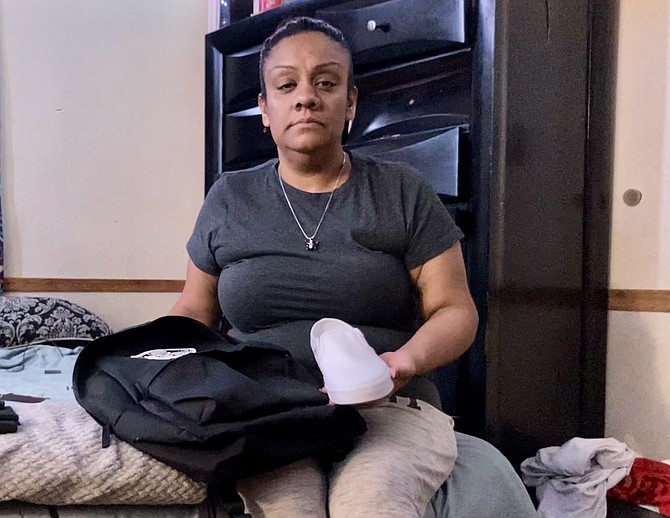 Alondra Valeria Salinas' mother, Ana Perez, sits on the edge of her daughter's bed with the Vans backpack and shoes she intended to wear to school on the day of her death. Alondra was 14. (Nanci Hutson/Courier)
Stories this photo appears in: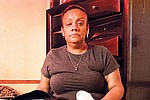 Ana Perez now sports a calligraphy style letter 'A' behind her left ear; her right shoulder bears a tattoo that reads "Alondra ~ Love" with a butterfly.