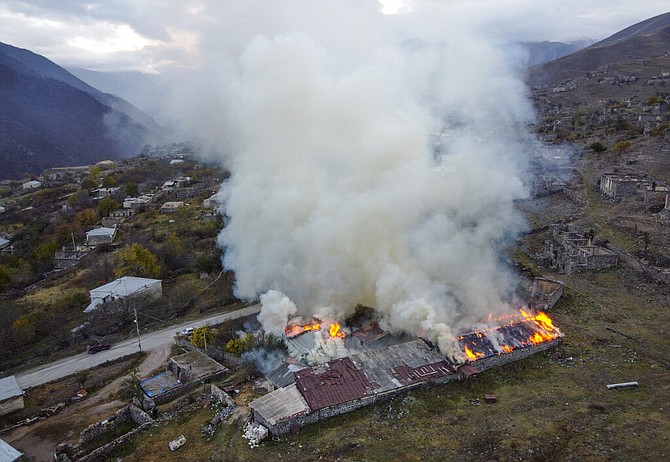 Smoke rises from a burning house in an area once occupied by Armenian forces but soon to be turned over to Azerbaijan, in Karvachar, the separatist region of Nagorno-Karabakh, on Friday, Nov. 13, 2020. Under an agreement ending weeks of intense fighting over the Nagorno-Karabakh region, some Armenian-held territories adjacent to the region are passing to Azerbaijan. (AP Photo/Dmitry Lovetsky)
Stories this photo appears in: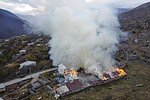 In a bitter farewell to his home of 21 years, Garo Dadevusyan wrenched off its metal roof and prepared to set the stone house on fire. Thick smoke poured from houses that his neighbors had already torched before fleeing this ethnic Armenian village about to come under Azerbaijani control.