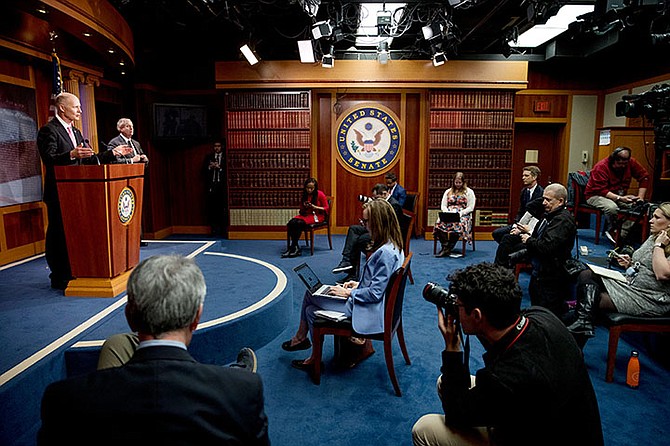 Sen. Rick Scott, R-Fla., left, accompanied by Sen. Lindsey Graham, R-S.C., second from left, speaks at a news conference about the coronavirus relief bill on Capitol Hill in Washington, Wednesday, March 25, 2020. Senators discussed what they are calling a "drafting error" in the 2 trillion dollar stimulus bill expected to be voted on later in the day in the Senate. (Andrew Harnik/AP)
Stories this photo appears in: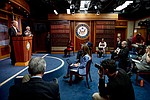 The global pandemic that is COVID-19 (coronavirus) is a massive threat to the health and well-being of everyone on earth, and the resulting economic hit is already impacting millions across the country.