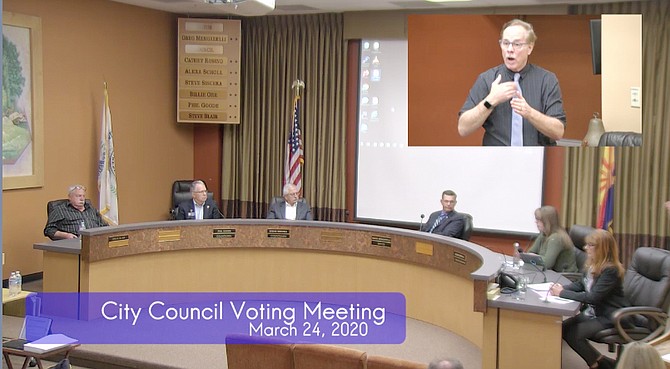 The Prescott City Council conducted its Tuesday, March 24, voting meeting virtually to protect against the spread of the coronavirus (COVID-19). The council heard a report on the many city actions that have occurred because of the virus. (Screenshot/Courier)
Stories this photo appears in: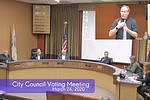 In what could be the last regular meeting conducted without an in-person public presence, the Prescott City Council will hear the latest report on the COVID-19 pandemic this week.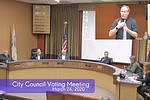 Small business owners struggling to pay their City of Prescott utility bills because of impacts from the coronavirus (COVID-19) are being encouraged to speak up.