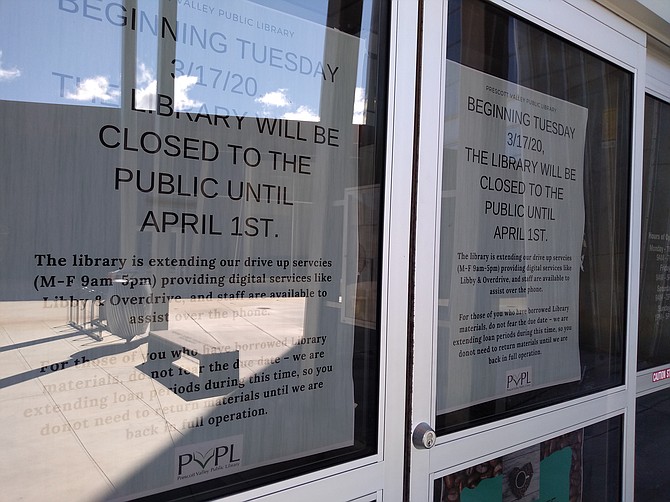 The Prescott Valley Public Library, 7401 E. Skoog Blvd., which stands next door to the Civic Center, will be closed to the public until at least April 1, 2020. However, the library continues to serve its patrons at its drive-up window and through digital services at pvlib.net. (Jesse Bertel/Tribune)
Stories this photo appears in: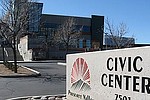 In efforts to minimize the risk of Coronavirus for citizens and employees, the Town of Prescott Valley closed the Civic Center at 7501 E. Skoog Blvd. to the public at 3 p.m. on Thursday, March 19, 2020.