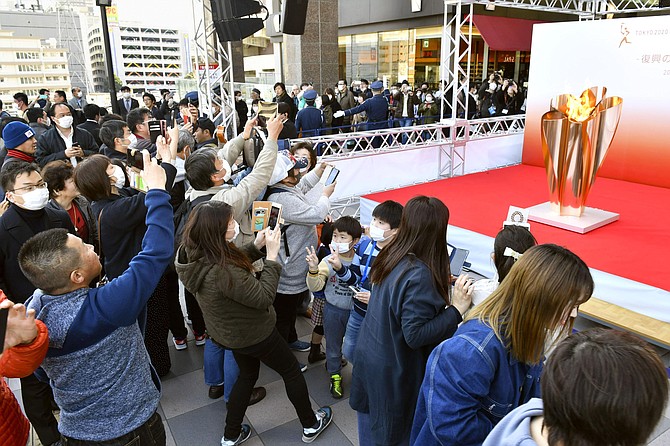 People gather to take a look at Olympic flame on display in Sendai, Miyagi prefecture, north of Tokyo Saturday, March 21, 2020. The Olympic flame from Greece arrived in Japan Friday, and the flame will be on public display in the some areas affected by the 2011 earthquake and tsunami ahead of the Olympic torch relay. (Kyodo News via AP)
Stories this photo appears in: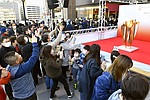 The CEO of the U.S. Olympic team is well aware of the power her country wields in a situation like this, with the coronavirus raging across the globe and the IOC taking its time before deciding whether to postpone the Tokyo Games. She's not in a big rush to use it.
By EDDIE PELLS Associated Press
March 22, 2020