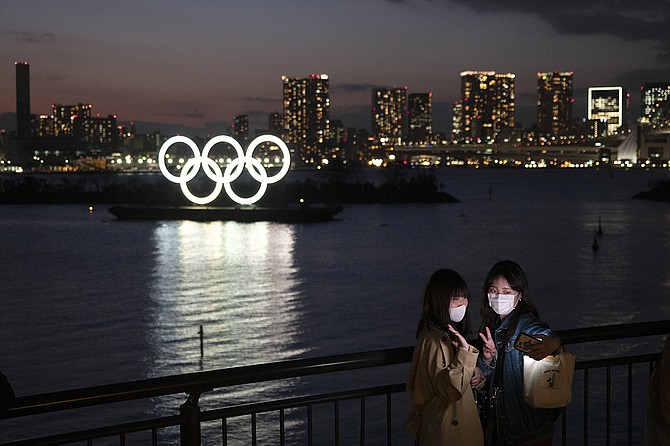 Two women take a selfie with the Olympic rings in the background in the Odaiba section of Tokyo, Thursday, March 12, 2020. Doping testers around the sporting world are trying to avoid infecting themselves or athletes during the global virus outbreak, and that's not easy when collecting samples means getting very close to sports stars. (Jae C. Hong/AP)
Stories this photo appears in: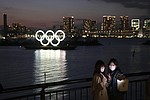 A worldwide group representing Olympic hopefuls is calling on the IOC to postpone the Tokyo Olympics until the coronavirus pandemic is under control — a decision the IOC says could be as much as four weeks away.
By EDDIE PELLS Associated Press
March 22, 2020