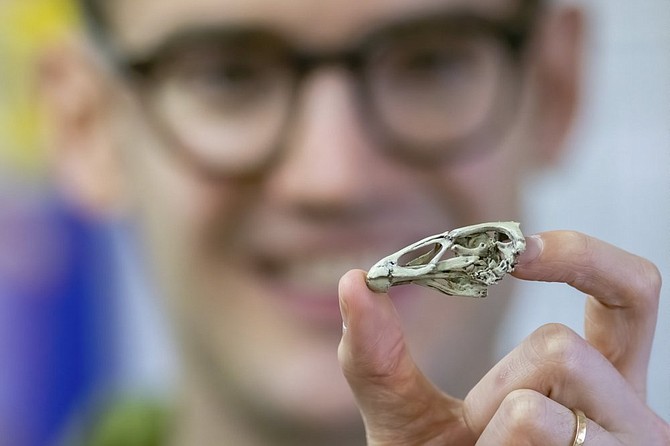 This March 2020 photo provided by researcher Daniel J. Field shows him holding a life-size 3D print of the Asteriornis maastrichtensis "Wonderchicken" skull in Cambridge, England. With a face like those of today's chicken-like birds and a back portion like that of living duck-like birds, the skull comes from a creature that appears to be near the last ancestor shared by those two groups, according to a report released on Wednesday, March 18, 2020. (Courtesy Daniel J. Field/University of Cambridge via AP)
Stories this photo appears in: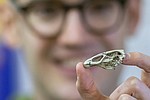 A tiny fossil skull nicknamed "Wonderchicken" is giving scientists a rare glimpse at early ancestors of today's birds. It may be the oldest known fossil from this group.
By MALCOLM RITTER, Associated Press
March 22, 2020