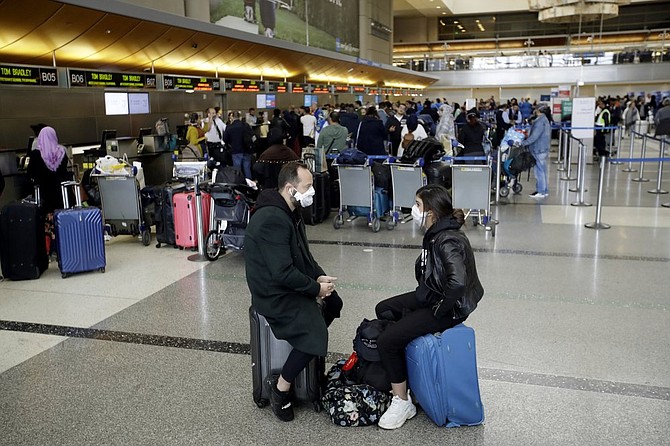 In this Saturday, March 14, 2020 file photo, travelers wait to check in their luggage at the Los Angeles International Airport. The coronavirus pandemic that's caused many Americans to avoid airports has others booking spur-of-the moment trips at dirt-cheap ticket prices. (AP Photo/Marcio Jose Sanchez)
Stories this photo appears in: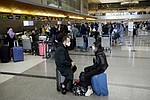 With the coronavirus pandemic escalating in the U.S. and overseas, Dylcia McBlackwell couldn't justify taking a single spring vacation. Air fares were so cheap, she decided to book three.
By RUSS BYNUM, Associated Press
March 18, 2020