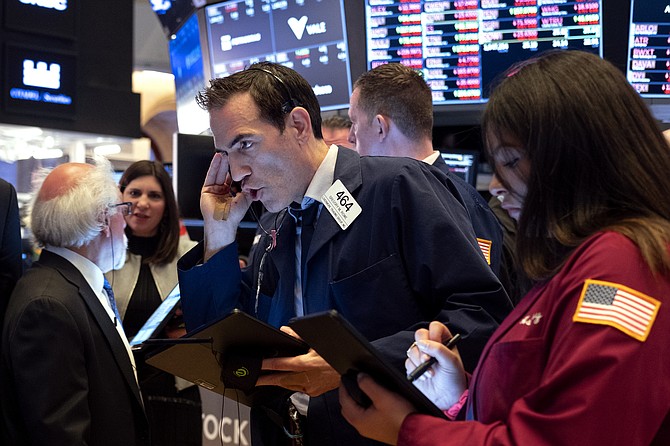 Trader Gregory Rowe, center, and others work on the floor of the New York Stock Exchange Monday, March 16, 2020. (AP Photo/Craig Ruttle)
Stories this photo appears in:
The U.S. stock market plunged to its worst day in more than three decades as voices from Wall Street to the White House said the coronavirus may be dragging the economy into a recession. Monday's 12% drop for the S&P 500 means it has plummeted nearly 30% since setting a record less than a month ago, and it's at its lowest point since the end of 2018.
By STAN CHOE and DAMIAN J. TROISE Associated Press
March 16, 2020