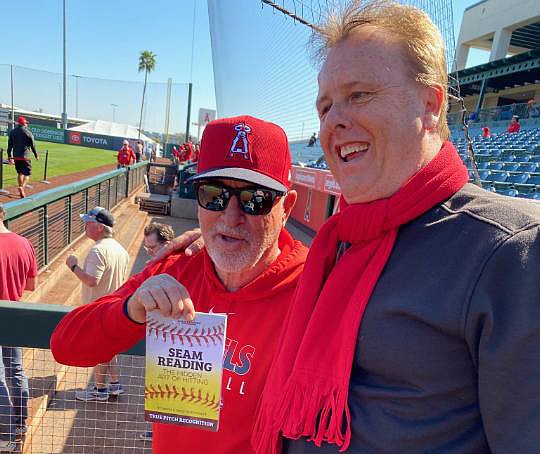 Dennis Tiefenthaler, right, has met briefly with Los Angeles Angels manager Joe Maddon to discuss Tiefenthaler's 2020 book titled, "Seam Reading: The Hidden Art of Hitting," during Spring Training in the Phoenix area. Tiefenthaler and his son, Jared, co-wrote the book, which quotes Maddon saying, "You are better reading seams than you are guessing what pitch is coming next." (Courtesy/Tiefenthalers)
Stories this photo appears in: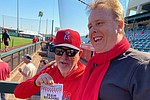 Are you a Seam Reader? For baseball and softball hitters, Dewey's own Dennis and Jared Tiefenthaler say it's a revolutionary technique.