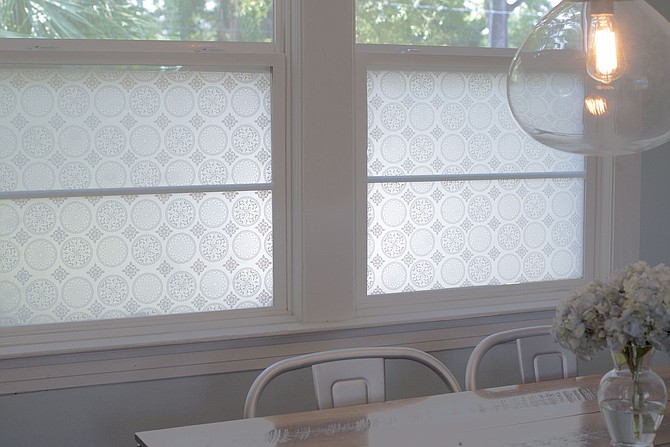 This photo shows StickPretty Gothica window film which shields street views from this family kitchen table while still allowing tree-filled sight lines. Renters have traditionally been limited in how boldly they can decorate and still get their security deposit back. But new products are making renters' decorating dreams more doable. (Christy Flannigan/StickPretty via AP)
Stories this photo appears in: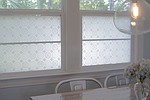 Noelle Daumeyer and her roommates knew they needed a big, bold art piece to decorate the bland, white walls in the living room of their rented apartment, but they also worried about damaging the paint.
By MELISSA KOSSLER DUTTON, Associated Press
March 5, 2020