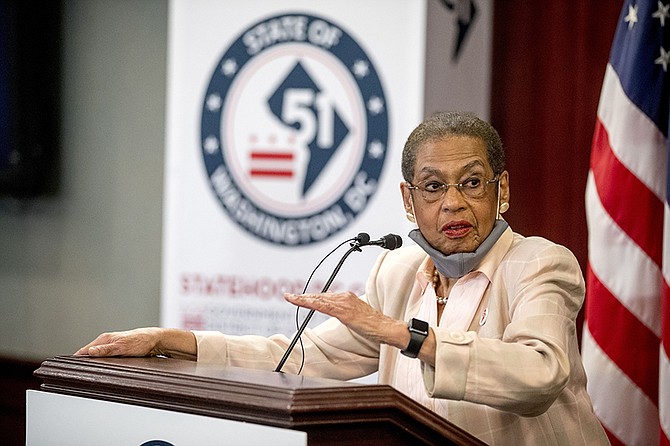 Delegate Eleanor Holmes Norton, D-D.C., speaks at a news conference on District of Columbia statehood on Capitol Hill, Tuesday, June 16, 2020, in Washington. House Majority Leader Steny Hoyer of Md. will hold a vote on D.C. statehood on July 26. (Andrew Harnik/AP)
Stories this photo appears in: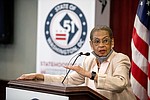 WASHINGTON — The Democratic-controlled House approved a bill Friday to make the District of Columbia the 51st state, saying Congress has both the moral obligation and constitutional authority to ensure that the city's 700,000 residents are allowed full voting rights, no longer subject to "taxation without representation."
By MATTHEW DALY Associated Press
June 26, 2020