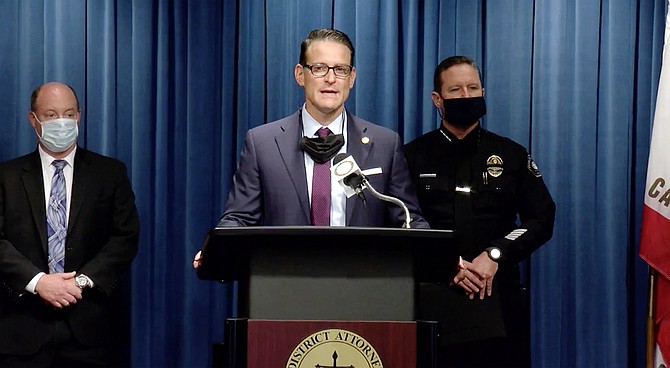 During a press conference in California on June 17, 2020, Riverside County District Attorney Mike Hestrin gives details of the arrest of 50-year-old Darin Edward Cooke of Chino Valley, Arizona. Cooke is facing multiple counts of forcible rape and other felony charges related to a series of sex crimes spanning an 11-year period and dating back almost 25 years. (Image from video/Riverside County District Attorney's Office)
Stories this photo appears in:
A Chino Valley resident who allegedly committed a series of cold-case rapes in California has been arrested following a coordinated, interstate law enforcement effort.