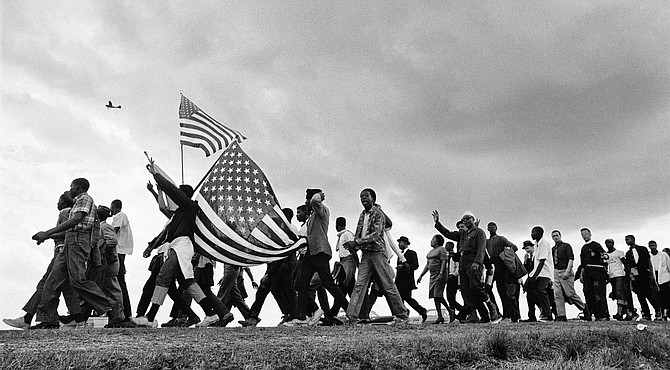 In 1963, Matt Heron moved to Jackson, Mississippi, with his family to join the Civil Rights Movement. He organized The Southern Documentary Project — a team of eight photographers recording the rapid social change taking place in the South. Above is Heron's 1965 photo capturing the march from Selma to Montgomery, Alabama. (Photo by Matt Heron via Smithsonian "Voices and Votes" exhibit)
Stories this photo appears in: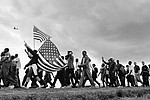 A Smithsonian exhibition that focuses on America's experiment of government "of, by, and for the people" is coming to the Prescott Public Library this summer.